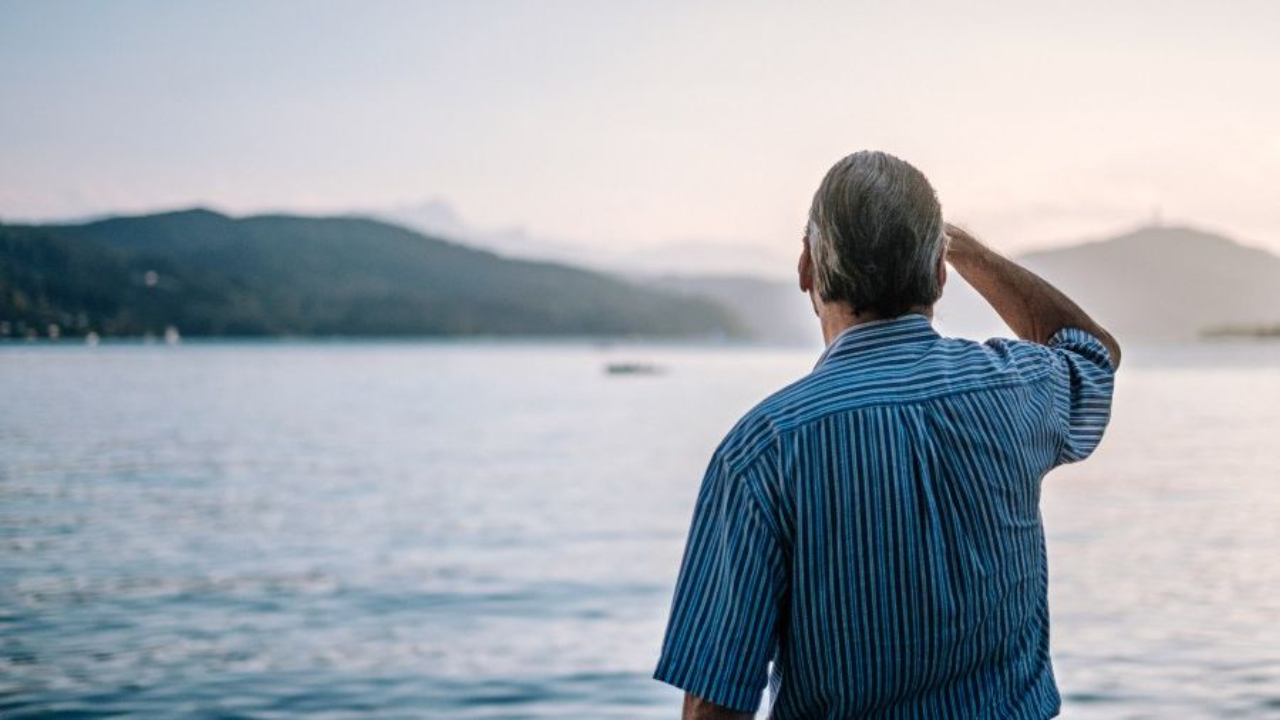 Are you turning 60 soon? You might feel a bit like this person—the economist Milton Friedman said, "Now that I'm 60, every day I wake up, look in the mirror and say, 'I don't know who you are, but I'm going to shave you anyway.' "
At 60, what once seemed new and exciting now seems ordinary. As proof, here are a few things turning 60 in 2019—the Barbie doll, Etch a Sketch, the commercial copier, the microchip, transpacific flights, Alaska and Hawaii as states. Any of those seem groundbreaking right now?
But is 60 old?
That's the stereotype. Jerry Seinfeld joked about it this way: "My parents didn't want to move to Florida, but they turned 60 and that's the law."
Increasingly, though, it's clear that 60 is about much more than moving to Florida and realizing it's over. An NBC study found that 60 year olds saw 72 as old. And 75% of them embraced turning 60.
I'm over 60 myself and that's been my experience. It hasn't all been easy or fun, but I'm convinced that with the proper perspective, turning 60 allows you to cement some things you've learned and push forward with intentionality.
A few years ago, Harvard Business Review ran an opinion piece titled "Turning 60: The 12 Most Important Lessons I've Learned So Far."
The list includes: "Do your most important thing first in the morning" and "Add more value to the world than you take."
My list isn't as long—I've only got 3 lessons—and it's about perspective. What's the perspective that you need when you're turning 60? It ought to be about far more than just hightailing it to Tampa. Here are three suggestions:
1. Realize you're going to move a bit slower
For most of us, at 60 there's a growing awareness that we don't move as fast as we once did. Research makes this abundantly clear but we often ignore it for long stretches in our 40s, and even into our 50s.
Sometimes we notice it again around 60.
We enjoy a bit more layover time between flights just so we don't have to rush. Mentally, our ideas may be as sharp as ever, but we can't jump back and forth between topics and conversations as easily as we used to. And a little downtime is nice.
You can beat yourself up over this "failure to keep up," or you can ignore it and keep pushing through at the pace of a 35 or 40 year old.
Or, as a third option, you can adjust to the slowdown. You can work with excellence without trying to burn the candle at both ends proving you can still do it. In other words, try to sacrifice a bit of quantity rather than a lot of quality. I started taking half days off on Friday. I'm able to make about half of them work. But that is a significant downshift for me. Also, you can do relationships well by taking the time to invest in conversations without rushing to the next one.
Interestingly, this concept of slowing down actually flies in the face of popular culture. We live in such a go-go culture that there's no space for slowing down. Plus, we're constantly thrown examples of people doing incredibly intense things after 60.
2. Make sure you are thinking to the end clearly
In one of his songs (psalms), King David of Israel wrote, "Lord, make me aware of my end and the number of my days so that I will know how short-lived I am."
What's the advantage of knowing the end is coming? It forces us to think of time as a resource that we can, and must, use.
At 60, you shouldn't try and make up for lost time. That resource is already spent. Instead, focus on the decade ahead and be strategic.
What do you want to accomplish during the next decade? Think in multiple categories here. What do you want to accomplish during this next season? What are the relationships you want to invest in? How do you increase the spiritual emphasis in your life? What experiences do you want to have with your spouse, children, grandchildren, or closest friends? Is it time to finally learn how to fly-fish or get a new bike and hit the trails?
3. Double down on seedlings
Most of what you'll find via Google about turning 60 is going to say to double down on yourself. Have a new adventure. Pursue a new challenge. Set new goals to better yourself. As Oprah Winfrey says in this clip about turning 60,"You put on your leopard print and walk out the door!"
I'd suggest something different. Instead of doubling down on yourself at 60, double down on the next generation.
I've written a lot about mentoring because it is a passion of mine. I believe in pouring into others no matter what your age is.
The good news about mentoring at 60 is that you have a lot of life experience to pull from—even if it's from your mistakes. You may be like the writer Mason Cooley, who said, "At 60, I know little more about wisdom than I did at 30, but I know a great deal more about folly."
Who will be different in five years because of you? How will you invest in them to bring that about?
Conclusion
My buddy Dave turned 60 recently, and his wife put together a collection of memories and wishes for him. 60 of them, to be exact.
Done rightly, turning 60 is like that—a collection of memories and wishes. Take advantage of the memories. See God's goodness to you. Recognize what you've learned and pass that on to others.
But take advantage of the wishes as well. Dream toward the future. Set strategic, ambitious, and realistic goals for your next decade and press forward. It's an exciting time.
Want to receive Steve's articles in your inbox?
Subscribe here.
We will never sell your information, for any reason.